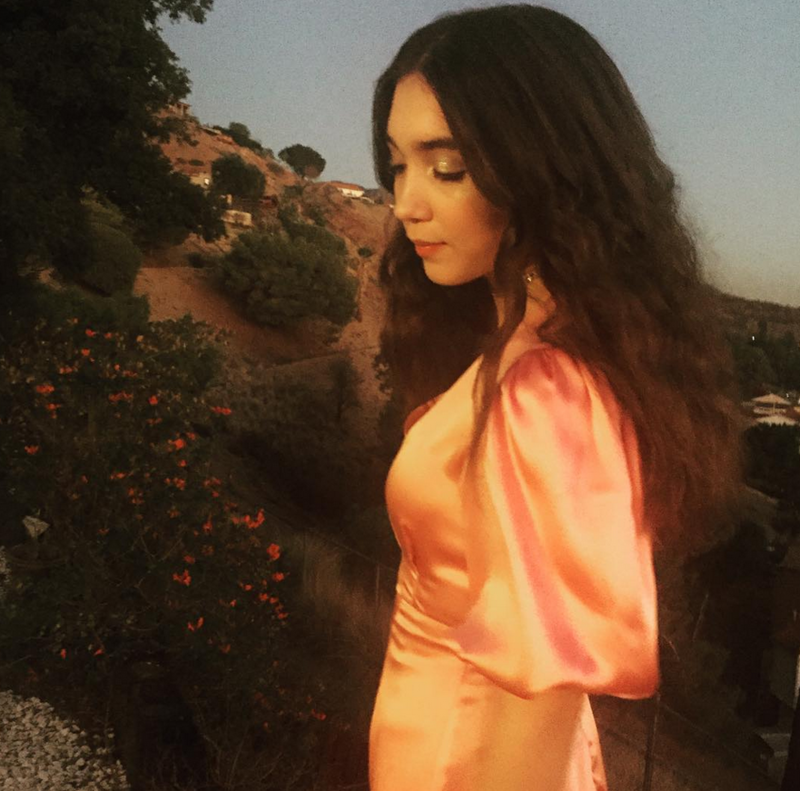 Celebrity stylist Laurie Heaps created Rowan Blanchard's 70s glam look for Glamour's Women of the Year Awards 2016 last night. "Rowan, her stylist and I had talked about a straight look, but once I got there and she put the dress on and started moving around, I was inspired to do a 1970's big frizzy look," explains Heaps.
How to Get Rowan's 70's Glam Waves:
1. To start, Use a thermal protectant all over her hair and rough dry it. I recommend using UNITE Haircare's BLOW&SET Lotion or White Sands Liquid Texture Medium Styling Spray. Both products are heat activated for intense shine when using hot tools.
2. Next, use a flat iron (I lovethe DURA CHI 3/4″ Ceramic Spring Curling Iron) and divide  hair into small 1/2 inch sections, curling all over around a center part. The key to this style is starting a few inches away from the scalp when you start to use the iron.
3. Then brush it out with fingers to separate the curls and brush it just a little for an intentional "healthy" frizz effect.
4. Finish with just a mist of Redken Wind Blown 05 Dry Finishing Hairspray.
Happy Styling!