*This post contains affiliate links for which I will be compensated when purchases are made.
Hey, hey!! I have an AWESOME deal for you lovely!! You're not going to want to miss this!!
We live for anything that makes it easier to get dressed and look good QUICKLY… which is why we're bringing you this summer KIMONO Collection! An easy, relaxed wardrobe MUST-HAVE, these pieces are the perfect way to add fun vibes to your look…and who doesn't want that?! Use these as bathing suit cover-ups, or throw it over your favorite graphic tee to dress up any outfit. Choose from over 40 different styles in various colors and prints to choose from, so you're sure to find a style… or 3 that catch your fancy. Don't pass up on this deal because you can get these chic, cute Kimono cover-ups at OVER 50% OFF the original price, especially with styles starting at UNDER $13! At these price points it's a no brainer!!!
Kimono's 50% off the Lowest Marked Price!
Get an EXTRA 20% OFF Kimonos – 50% OFF Original Prices
The code is WRAPPED and it will make them an EXTRA 20% OFF the LOWEST marked price! Making them start at UNDER $13!
The code will be active until 6/1 at midnight
Shop the Kimono Sale HERE: LIVE- Item Of The Week- 5/24/21- SUMMER Kimono Collection OVER 50% OFF Original Prices w/code: WRAPPED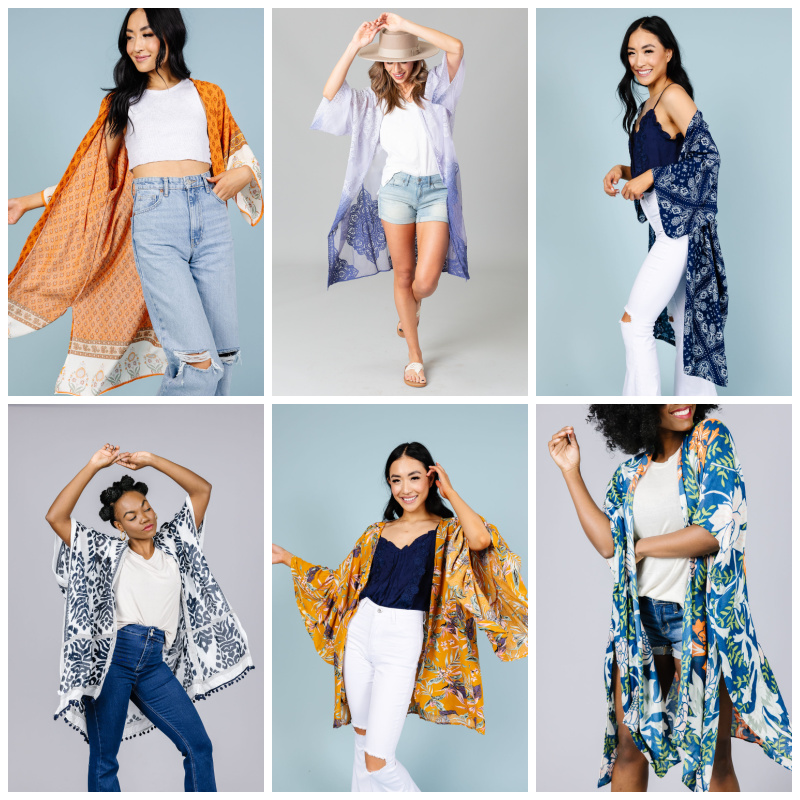 Happy Shopping!