Congrats to some of my Recent Winners!
See your name here? Look for an email from me with more details on how to claim your prize, or contact me at Contact@mystylespot.net. All prizes will be mailed via USPS within 1-2 weeks.
**If you are a winner in one of my Giveaways with other bloggers, you will be contacted by the sponsor and prizes will be mailed by him/her at his/her discretion.
Jewelry Winner: Anita L.
Cooling Pillow Case Winners: Nidhi C.  A. Martin, & Patti L.
Cover Up Winner: Rochelle H.
Wallet and Necklace Winner  Christa S.
BodySuit/Swimsuit Winner:  Christina G.
$150 Makeup Winner: Tracy T.
LushLash Winner: Vicki V.
$210 It Cosmetics Skincare Giveaway Winner: Pamela H.
Maxi Dress and Sunglasses Winner: Tracy R.
Cosmetics Giveaway Winner: Sara
Handmade Handbag Winner: Amber S.
Floral Padded Wood Hangers YouTube Winners:Neats Winners:  Joyce, Vickie, and OrchidLady!
Neats Winners:  Amanda S., Rochelle H., Jeri B.,  Melanie M., Katie B.,  Kayla M., Samantha M., Robin A., Tammy C.,  and Cheryl C.
Beauty Prize Pack Winner: Randy S.
Makeup Giveaway Winner: Susan P.
Bubble Box Bath Bomb Set: Dana M.
Brooklyn Bedding Mattress Winner: Terri S.
Makeup and Handbag IG Winner: Alexandria G.
Gold Leaf Necklace and Earring Set:  Tammy S.
Chic Family Tree Necklace:  Janene G.
Oil Mister For Healthier Cooking Winners: Linda P. Jake B. Stacey T. Casey G. Rochelle H. Rosie D. Donna K.
BlindSpotz Winners: Jay J. Trenny P., and Amber S.
Cosmetics Giveaway Winner: Aaron M.
Opal Ring and Pendant Necklace Winner: Amy S.
Gemstone Moon Necklace Winner: Sandy B.
White Gold Swarovski Crystal Earrings Winner: Tammy C.
Mini Backpack and Wallet Winner: Kobi H.
Infinity Bracelet Winner: Marilyn M.
Tea/Coffee/Water Infuser Bottle Winners: Ashley P. and Bobbie S.
Instagram Handbag Winner: Teresa K.
Sable Necklace Winner: Latoya G.
Fashion MasterClass Winners: Yevhenii P., Amber L., Nikole J., Amanda S. Ken H., Bridget A., April R., Flora B., Dawn B., Cassandra D., Danielle M., and Kirsten P.
Grande Cosmetics IG winner: @VelvetWhip
PreNatal Vitamin Year Supply Winners: Milton Z. and Amber L.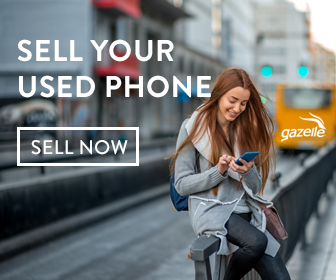 Brooklyn Bedding Mattress Winner: Heather B.
Win Detergent Winners: Elaine F., Elaina I, Green Topiaries
Sweater Winner: Dawn C.
Rhinestone Clutch Winner: Amber L.
Tapp Nutrition Supplement Winner: Ashley H.
Nature Sustained Super Foods Winner: Ellen B
JClub Black & White Diamond Ring Winner: Amy G.
Petcurean Pet Food Winner: Rachel G.
Nature Sustained Skincare Winner: Dee J.
Advanced Berberine for heart Health Winners: Monique S., Traci A., & Connie S.
Gemstone Necklace Winner:Dress Winner: Cheryl V.
Dress Winners: Monique S. and Kimmie B.
Magnetic Lashes and Bun Maker Winners
Magnetic Lashes and Bun Maker Winners: Ashley P. and Elizabeth W.
Reviva Labs Skincare Winners: Kathy P. and Tom B.
Lips Sweater Giveaway Winners: Jodi H. & Karen M.
Woodies Sunglasses Winners: Rochelle H., Dawn B., Michelle H., Katrina B., and DeAnna K.
Jewelry Winner (Infinity Necklace and Dragonfly Gemstone Earrings): Ashley P.
Glamour Mag Subscription Winners: Bisi N., Caitlin M., Jovan B., Calla G., Sarah S., Chris, Victoria K., Cheryl K., Rosie A., and Cynthia M.
**Be sure to check out my Current GIVEAWAYS on the GIVEAWAY Tab above! Good Luck! xo xo