www.instagram.com/_hairbylaurie/
1.  Hair Color – The High Contrast Root
Celebrity hairstylist Laurie Heaps took actress and singer Sabrina Carpenter even blonder, creating one of the next big hair color trends – The High Contrast Root. "We both loved how her color grew out and wanted to keep more of a high contrast root showing more of her natural dark golden blonde," explains Laurie. "To achieve the new color, I added buttery blonde highlights with lots of face-framing pieces, producing a more golden hue overall."
2. Hairstyles – Messy Buns
Chanel was one of the top designers bringing this trend to life for Fall. This style is effortless yet can be super chic at the same. The key to the perfect messy bun involves a great texturizing product and multiple hair ties. After sweeping hair up into a sleek, high ponytail, sprinkle the pony with BioSilk's Volumizing Therapy Texturizing Powder. "This will not only give volume but add just the right amount of grit for less slip," explains Laurie. Taking a clear elastic, loop it and form a messy bun like usual. "However, take a second elastic and redo the same process for a messy bun with more structure and character."
3. Hair Accessories – 90's Throwback
As history tends to show, trends always seem to come back into fashion. The latest beauty staple making a comeback? 90's hair accessories. It's time to check your hair drawers because banana clips and zig zag headbands are back. Designer Prabal Gurgung showcased models like Bella Hadid wearing the trend paired with texturized updos. "You can find inexpensive options on Amazon," shares Laurie. "Don't be afraid to experiment by wearing the accessories with different hairstyles (curls, straight, braids, up, etc.)."
4. Haircut – Center Part Fringe

Bangs are getting an update by changing the way they fall and frame the face. Now, the Center Part Fringe is in style. The look can be done on blunt or texturized styles. "Your bangs will start out shorter towards the middle of the forehead and gradually get longer towards the temples," explains Laurie. Have fun with the style which can be worn straight or by slightly adding in a bump with your flat iron for softer volume that does not bubble up. Keep the look in place with a flexible hold hairspray like White Sands Infinity Finishing Spray. "Your hair won't look or feel like you used a hairspray, but your bangs will maintain their style, even in the wind!"
5. Hairstyles – Airy Movement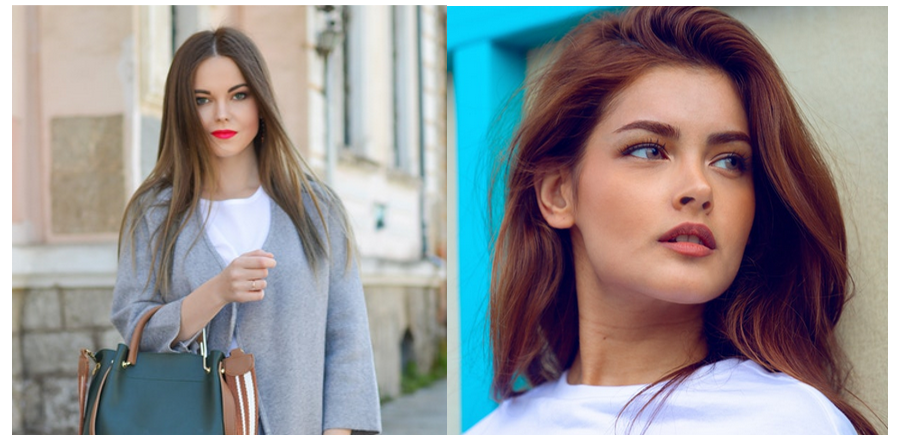 It's "I woke up like this hair" but better. "Think straight, but not flat. Curls, but not tight," says Laurie. "Depending on which style you choose, they will all have one thing in common – airy movement." This windblown effect means straight styles have a slight bend to them and waves are loose and flowing.
To re-create the trend, reach for a multi-purpose flat iron and a great shine enhancing heat protectant.
Taking hair in 1-inch sections, mist with White Sands Liquid Texture Medium Styling Spray before heat is applied. This spray has thermal guards and style memory while making the hair shinier as heat is applied.
For a slight bend, take the CHI 1″ Volcanic Lava Ceramic Hairstyling Iron and wave the hair by moving your wrist back and forth. This will create soft bends with movement. "This iron actually contains volcanic lava combined CHI ceramic," explains Laurie. "This combination allows styling at lower than normal temperature producing less damage to the hair while offering smooth, shiny results."
Happy Styling!
Be sure to Like MyStyleSpot on Facebook and Follow on Instagram for more beauty updates, tips, and tricks!