*This post contains affiliate links for which I will be compensated when purchases are made
There's nothing quite like the freedom of running your own business! I had no idea blogging was my dream job until I just happened to fall into what started out as a hobby, but quickly became my full-time job. What I found, was that although I really love fashion and beauty products, and of course sharing my fab finds with others, the real love of it (and what has made it my ultimate dream job) is the fact that I can do it when I want! I can work my own hours, take the day off, leave work early, and sleep in and start later if I didn't get enough sleep the night before! Oh and not having to answer to a boss- EVER!? Well, that is just the icing on the cake! See my 5 Tips for Branding and Building a Successful Blog HERE.
Like blogging, there are several businesses out there that can help you find your own freedom by working your own hours, and being your own boss too!
Here are some of my Success Tips for Starting your own business:
1. You've absolutely got to be motivated and a self-starter! Since you are in fact your own boss now, you've absolutely got to behave like one. Get up, get your day started, without anyone having to tell you to! If you want to find success in your venture, you've got to keep that motivation up daily!
2. You've got to Network: Building up your brand is all about networking. You not only find potential clients this way, but you can find and connect with other women and men in the same line of work, as well as helpful mentors in your business – which is oh- so very important if you want to find success! See how the people in your field are doing it successfully and follow their lead!
3. You've got to Put the Work in! Sometimes success comes easily to others, and there is always the hope that your brand will become successful enough that you can retire early, but if you're just starting a business, you better expect to put in some major hours! Count on the daily  9-5 grind and as business starts to pick up, you may be working even longer days and weekends to keep up with the demand, at least until you have the funds to hire help.  I heard once that a good measure of your success is by how annoyed your loved ones are with how much you work. This couldn't be truer for me at the present.
4. Set Goals. I find this to be one of the most successful tools I use in blogging. I set daily, monthly, quarterly, and yearly goals, to help keep me on track! It not only helps me measure my success, and helps me realize areas I need to work harder in, but it also keeps me positive too by seeing the successes! Sometimes when you're running your own business, it can seem like you're at a standstill forever, which can totally be unmotivating and make you wonder why you're working so hard in the first place! But if you set and track goals, even when it seems like no progress is being made, you see that in fact, it is!
5. And Speaking of Staying Positive, this is a Must in order to Become and Remain Successful in your Business. It's too easy to get down and become stressed when your whole livelihood is solely dependent on how your business performs. It can eat you up if you're not doing what you can to keep yourself in a positive state. I practice meditation daily to help keep myself balanced, as well as to keep stress from the day, low. I also remember to find time to do the things I love each day and to leave work behind while I'm doing them. I read a ton of self-help books, success, money, and business books, and I also take a lot of time out for myself during the day to help keep myself centered and happy.
Try to look on the brighter side of things and don't get swallowed up by the things that aren't going well. Practice gratitude daily and think of all the things you love about your job and business every single day! It will help keep you positive and motivated even during the darkest (and slowest!) times.
6. Make Sure It's Something You're Truly Passionate About. You're going to be diving into this world every weekday for 52 weeks a year, for many years to come, so make sure it's something you truly love and are passionate about, so you won't get bored or become unmotivated!
Ready to Take the Plunge and Start your Own False Eyelash Brand Today? Not all lashes are created equal, so look for a brand that offers wholesale quality lashes that look and feel great and compete in today's market! Test them yourself and share with your friends and be sure to get feedback from them by asking " How are the lashes?" "Would you recommend them to a friend or family member to purchase?" Be sure you're buying a product that is solid and something you will easily be able to sell because when it comes down to it, it really doesn't matter what you think of the product (although it certainly helps to be whole-heartedly behind something you're selling) but what your customer thinks!
Not only should you be focused on the quality of the brand and product, and how well your customers like it, but as a direct buyer, you should also be paying attention to how well-known the brand is. Also pay attention to how fast and reliable their shipping is, as well as how great their customer service is since you will oftentimes find yourself working first hand with them!
Be sure to keep up with the trends! Educate yourself and stay on top of what's new, what's selling, and what isn't, so you're not wasting your time on lashes that won't sell! Stay aware of what the current must-have product everyone is wanting right now, like the super popular 3D Mink Lashes that are taking off in a big way right now!
Handcrafted 3D Mink lashes are of the finest quality when compared to other lash types. Because of the triple-layered band, 3D lashes have a very full and volumizes appearance. Depending on the particular style, the eyelash result could be natural or more glamorous. The much fuller look of 3D Mink Lashes becomes addicting to wear. Once you compare the look and feel to other cheap falsies on the market, after trying 3D Mink you will never go back, and hopefully, never will your customer either!
What makes the 3D mink lashes unique? The "Mink" texture is thinner and more natural-looking which is very important when wearing false lashes. The idea is to give the illusion of a real eyelash but with more design and style.
Wholesale 3D Mink Lashes – What you Need to Know When it Comes to Selling:
Choose a manufacturer with a good variety of false eyelash styles to choose from. When it comes to selling false lashes, you will find that your audience oftentimes varies on what they want! Some love a more natural look, while others want the full out dramatic, glamorous falsies! Keep a wide range of products on hand at all times!
Look for a durable brand that buyers can get a lot of use out of. If your falsies can't be worn up to 25 times, it's not the right product to be selling to your customer! Also, be sure to look for lashes with a band that is made so you can perfectly adjust the lashes to match the size and dimension of your eyelid. A thinner band is also great because it better allows for more everyday wear.
Start Your 3D Mink Eyelash Brand!
Look for pricing on 3D mink lashes of around $29.99 which gives you plenty of room to make a profit when selling them! If you currently sell hair extensions then I highly recommend adding the 3D Mink Lashes to your product offerings, as they are proving to be a big hit, and are easy to add to your beauty lineup!
Along with my 6 Successful Self-Employment tips above, be sure to follow these three key elements when it comes to launching your own Lash-Selling Business:
1 – Invest in the right, high-quality Wholesale 3D Mink Lashes
2 – Branding with Labels – Having the perfect label for your brand is crucial! Show off your personality and brand with a unique, unforgettable, custom-made label and design your buyers will remember you by!
3 – Pick a Great E-commerce website to Sell On – A website can make or break your business so be sure to choose wisely before purchasing!  Having a beautiful website to showcase your lashes will be crucial in getting more sales. Look for a website that offers a beautiful design and lets you include a ton of product photos. Also, be sure your domain offers great customer service around the clock and has a steady history of running efficiently with very minimal downtime!
Happy Selling!
Are you self-employed? Let me know about your business venture in the comments below! I love hearing from you!
Interested in learning more business and beauty tips? Be sure to Like MyStyleSpot on Facebook and Follow on Tumblr to stay up to date!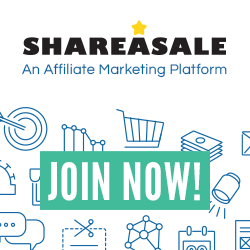 Want even more Blogger Resources? Be sure to check out the MyStyleSpot Resources Page HERE!
And Sign up for the Newsletter HERE! (Everyone who signs up gets a FREE $10 Healthy Finds Gift Card!)